The title of this post is actually a quote from the movie, which I totally want to watch now! Alas, this year, I will NOT be releasing my inner slut on Halloween, but I am going to dress like someone on T.V! So, without further ado...
I will be wearing this:

with these: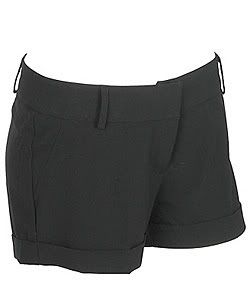 and this:

and look like:

Sookie Stackhouse from HBO's True Blood!

Before I start, if you haven't seen True Blood you NEED TO WATCH IT! It's one of my favorite shows :) My shirt has already arrived ($13 from Ebay) I've had the shorts for about 2 years, and I was a waitress for a loooooong time so I own the apron. Im thinking of maybe adding some bite marks to it? I love Halloween and dressing up :) R is going to be Bill Compton a.k.a. Vampire Bill (Sookies lover) and NO I didn't force it on him! He likes the idea because all he really has to to is wear dark clothes and he doesn't really need an actual costume. He's a cheater, I know. So Lovah's, what are y'all going to be?