Wouldn't it be awesome if we all had one of these: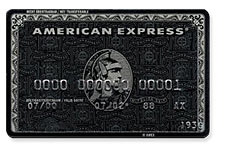 Better yet, wouldn't it be awesome if all of out debt just disappeared?
I sure as hell think so.
Once upon a time I had one credit card, with a limit of $1,000.
It was always paid off.
Life was good.
Then, I went to college
and I had to pay for part of a wedding
Married the love of my life... and all his credit cards
We opened a few credit cards... together
We're looking for a house
What the fuck just happened?
How did I go from $1,000 to $712,547,123,549,123,549?
Okay, so its not really that bad.
Annnnddd, I'm happy to report that most of our debt is already paid off
with the exception of some of the credit card debt, college, part of the car, and soon to be mortgage.
So, the goal (by the end of the year) is to pay off the rest of the credit cards!!
and shred them all.
Wish me luck!